Prof Leo Jeffcott stepped down as Chair of the Australasian Veterinary Examination Committee at the end of 2020.
Professor Jeffcott graduated from the Royal Veterinary College in 1966 and married his lifetime partner Tisza in 1969; and is the proud father of 2 daughters, Julie and Michele and a very much adored granddaughter Stina. His role as a committed father coincided with a distinguished professional career that took him and his family around the world to establish a legacy that left very little to be achieved. 
Professor Jeffcott is a Specialist in Equine Medicine and remains a gifted clinician. Amongst other senior appointments, he was the Dean of 2 internationally renowned veterinary schools (Cambridge and Sydney) and Head Veterinarian at 5 Olympic games and countless other International Federation Equestre Internationale events. His formidable research program was funded at one time or another by most of the reputable funding bodies in the equine field. He was supervisor of 22 PhD students amongst many other clinical postgraduates undertaking specialist training, author or co-author of more than 250 publications in refereed journals, invited speaker at most of the premier equine veterinary conferences around the world and recipient of most honours and awards offered to distinguished equine veterinary clinicians and scientists. This brief synopsis offers only a snapshot of a lifetime of achievement.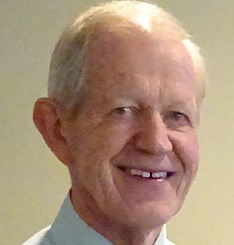 During his career, Professor Jeffcott served as Chair, or as a member of an exhaustive list of committees and organisations. After retiring as Dean of the University of Sydney, his last professional commitment has been to Chair the Australasian Veterinary Examination Committee (AVE). Some may say he left some of his best work for last. During his ten years as Chair, he instigated the change in name of the National Veterinary Examination to the Australasian Veterinary Examination to be more inclusive of our New Zealand colleagues. He led the implementation of a full review of the AVE examination. Starting with the MCQ examination, he developed a blueprint of all examination questions by discipline and disease state so AVEC could monitor gaps in the question bank. He then engaged an external full-service provider of psychometric test development, test delivery and test management solutions (EPEC). The aim was to provide a statistically robust MCQ examination and establish a fair and comprehensive examination model that could be delivered securely online at national and international venues. He has addressed the massive task of growing and reviewing the MCQ question bank to current standards.
Professor Jeffcott has progressed this review of the examination process to the practical examinations. The examination process has been streamlined to reduce the number of examinations and stress on the candidates while maintaining a comprehensive examination process. He has led the committee to revise the examination process, introduce a more robust examination and assessment process that can be reviewed after the examination, if necessary.
The new examination process has successfully been subjected to international peer review and approval. As Professor Jeffcott stands down as Chair at the end of 2020, after ten years at the helm, his tenure has arguably been one of the most productive in AVE history. The COVID crisis has delayed the implementation of the new practical examination but has placed the AVE in an excellent position to navigate these difficult times.
Perhaps Professor Jeffcott's legacy throughout his career is to leave things better than he found them.
Professor Andrew Dart, on behalf of AVEC