Professor Jennie Hodgson BVSc(hons), DipVetPath, Dip ACVM, GradCertEdStud, PhD
Prof Jennie Hodgson is the Associate Dean for Professional Programs at the Virginia-Maryland College of Veterinary Medicine and Professor in the Department of Population Health Sciences.  She received her veterinary degree from the Faculty of Veterinary Science at the University of Sydney, a PhD in microbiology at Washington State University and she is a Diplomate of the American College of Veterinary Microbiology.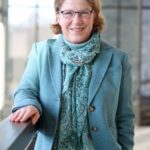 Prof Hodgson has taught veterinary microbiology in both Australia and the USA and has received several awards for her teaching over the course of her career including the Carrick Award for Australian University Teaching, the Australian Veterinary Association's National Award for Excellence in Teaching, and in the USA, the AAVMC/Zoetis National Distinguished Veterinary Teacher award. Currently she is Co-Chair of the Council on Outcomes-Based Veterinary Education and a member of the Veterinary Medical Educational Initiative. Previously Jennie Chaired the American Association of Veterinary Medical College's (AAVMC) Academic Affairs Committee and was Co-Chair of the Competency Based Veterinary Education Working Group.
Emerita Professor Rosanne Taylor BVSc, DipVetClinStud, PhD, GradCertEdStud (Higher Ed)
Prof Rosanne Taylor is a former Dean of the Sydney School of Veterinary Science (2009-2017). She received her veterinary degree from the University of Sydney before going on to complete an internship in large animal medicine and surgery and a PhD on the treatment of canine fucosidosis.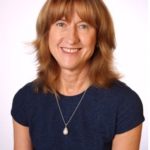 After several years working for the NSW Department of Agriculture's Animal Welfare Branch, Prof Taylor trialled gene and stem cell therapy for neurological disease as a Kleberg Fellow in Medical Genetics at the University of Pennsylvania, before returning to Sydney University to teach. Under her leadership as Dean, the Faculty of Veterinary Science at Sydney celebrated its centenary in 2010, increased its research quality and disciplinary rankings, expanded its clinical programs, and introduced its flagship BVB/DVM degree. Rosanne is a past Chair of the Veterinary Schools of Australia and New Zealand (VSANZ) and a previous board member of the AAVMC. Currently she works as an education consultant and is Co-Chair of the AAVMC Competency Based Veterinary Education Advocacy Group, as well as leading AVBC's review of accreditation standards.